On a beautiful spring day, May 1st, the Hoy-Scott Watershed Society (HSWS) held our annual Salmon Leave Home event at the Hoy Creek Hatchery in Coquitlam with record attendance. Our lineups to collect fish in our rearing pond went past the hatchery building at peek times of the day, and we had to open up a second release point on the creek to keep things flowing.
Honourary guests were Kwikwetlem First Nation councillor Ed Hall, and elder Beverley Mrockowski who both spoke at a brief opening ceremony, and then released the first coho smolts into Hoy Creek.
"Kwikwetlem means 'red fish up the river'," said Ed Hall who spoke of his elders sharing stories of when the local creeks and rivers were teaming with salmon. "It's a rare opportunity to see fish leave their local habitat and return."
It was an extra-special day as HSWS honoured one of our own, as Len Meneghello, who recently retired was celebrated after giving 12 years of service to the Society.
The Society was pleased to welcome a group of Coquitlam's newest Syrian immigrant children attending with Coquitlam mayor Richard Stewart, and councillor Teri Towner. They participated in the salmon release and learned how to build bird boxes and bee houses.
The society wishes to thank the community for their interest and support. Special thanks goes out to Kwikwetlem First Nation, CKPM 98.7 Tri-City Radio; Pinetree Secondary School, Sustainable Youth Canada, Coquitlam Farmer's Market Society, and Rocky Point Ice Cream.
ALL of our photos from the event can be viewed on our Facebook page.
Hoy-Scott Watershed Society, is a not-for-profit, volunteer run environmental stewardship group, that conducts a year-round salmon enhancement program in partnership with the City of Coquitlam, and the Department of Fisheries and Oceans Canada. They are actively involved in watershed restoration, public awareness, education and preservation. If you would like to become a volunteer, please let us know HERE.
Listen to councillor Ed Hall speak at the opening ceremony.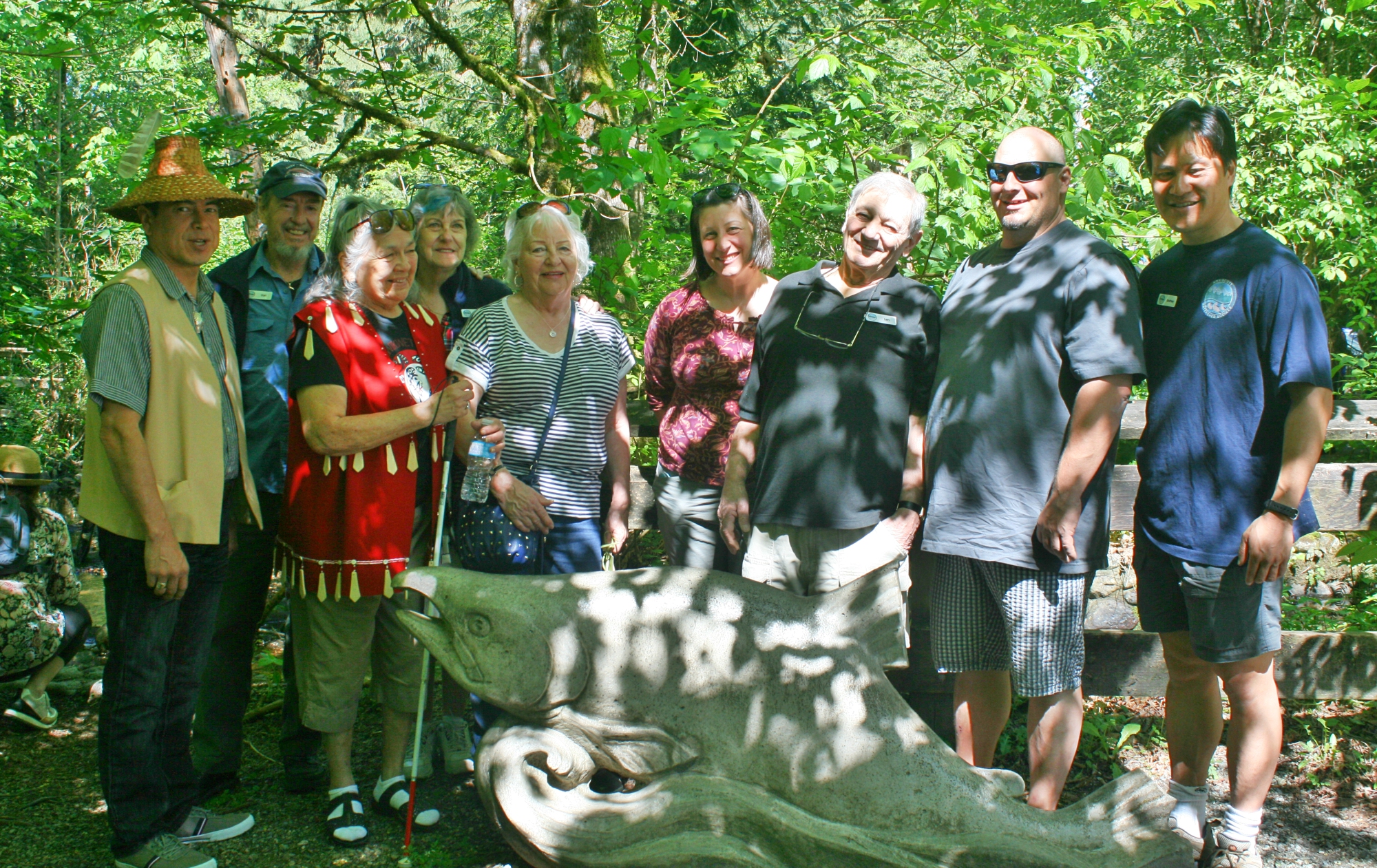 A great time was had by all! Thanks to all our amazing volunteers!